Care Package Drive for Deployed Troops

Sunday, January 17, 2016 11:00 AM – 3:00 PM
Local Blue Star Mom Veronica Sanders is hosting a Care Package Drive at the Byron Museum. Veronica's daughter and Byron High Alum Chelsea Sanders is serving overseas as a U.S. Army Specialist.
The Byron Museum of History is proud to sponsor this event and invites you to drop off your donations on Sunday, January 17 and tour the Byron Goes to War veterans exhibit. Veronica will provide refreshments next door to the museum in the American Legion Hall.
For more details on care packages for deployed troops visit https://supportourtroops.org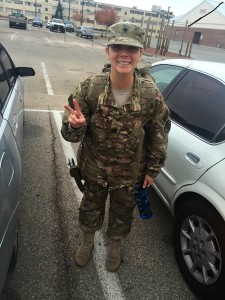 What the Troops Specifically Request
Phone cards (#1 most requested item; so they can phone their loved ones)
VISA and M/C gift cards (#2 most requested item; gives them maximum flexibility
Personal hygiene items (American made for safety of course)

wet wipes, individually wrapped in foil packs (not gel bottles)
body wipes in plastic pull-out canisters
disposable razors (men's and women's)
chap sticks
floss
toothbrushes
feminine products
foot powder
and the like

Magazines (clean content)
Books (clean content)
Fun posters and calendars for dressing the place up
AA batteries
AAA batteries
Movie DVD's (clean content)
Music CDs (clean content)
iPODs (empty)
Small earphones
1 GB and 2 GB USB memory sticks (external hard drives) (blank)
Beef jerky and sticks
Peanuts and nuts in cans with lids
Tins and packets of flavored coffee and cappuccino
Candy
Gum
Breath mints
ByronFest Quilt Show

July 8, 9, 10, 2016
Registration of quilts, wall-hangings and fabric art will open the end of May 2016. Volunteers are needed to fill two hour shifts as greeters on Saturday,  help hang quilts on Wednesday, July 6th, and to help take down quilts on Sunday the 10th at 2:00 pm. Please call or email if you're interested in this or any other volunteer opportunity at the Byron Museum.
Quilt Show Hours: Friday 7/8 5-7 pm, Saturday 7/9 10-8 , Sunday 7/10 11-2.
Follow us on FaceBook or email Marian Michaelis at director@byronmuseum.org for more information.