Festival of Trees
Registration Begins: October 1 , 2017
Set Up Begins: Wednesday, November 15, 10:00-3:00
Miracle on 2nd Street: Friday, December 1, 6:00-8:30 PM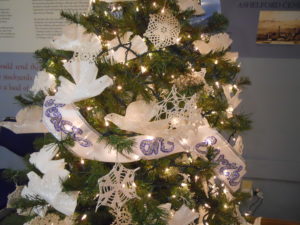 The Byron Museum of History, in conjunction with the Byron Chamber of Commerce's Miracle on Second Street, hosts the Festival of Trees on Friday, December 1, 2017. Beautifully decorated trees will be on display throughout the museum. Each tree is provided by a local business or civic organization and is decorated with adornments in a theme of their choice. The Byron Museum is grateful to all the volunteers who volunteered their time to help with Festival of Trees – from decorating the museum to staffing the event. Visitors will vote for their favorite trees in three categories, Traditional, Non-Traditional and Handmade on opening night. 1st, 2nd and 3rd Place winners will each receive a ribbon.